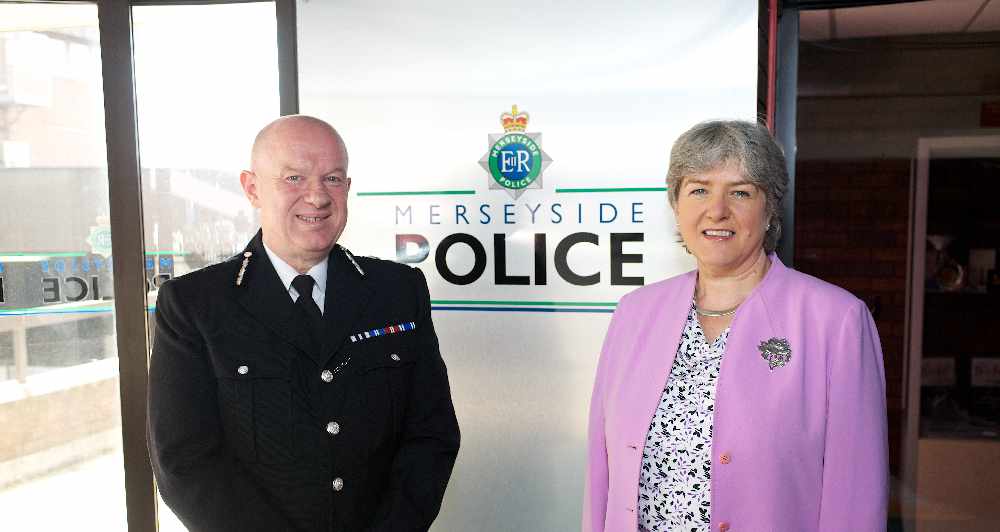 CC Andy Cooke & PCC Jane Kennedy. Pic by Merseyside Police
Merseyside's Police and Crime Commissioner Jane Kennedy has released an open later to Chief Constable Andy Cooke QPM on his final day in post.
She thanked Cooke for over 36 years of exceptional public service, adding he has been a "true ambassador" for Liverpool City Region.
"Although your career has been described often in recent days, it bears repeating that you have served with distinction at every rank, honing your skills tackling serious and organised crime while overseeing the robbery squad and targeted operations at the Major Crime Unit," she said.
"This gave you the experience and insight to set up Merseyside's nationally-recognised Matrix unit, who continue to this day to be at the very forefront of the fight against gun and gang crime."
Cooke joined the Force in 1985 and was promoted to the top job in 2016, taking over from Sir John Murphy.
He briefly enjoyed a stint as Assistant Chief Constable at Lancashire Constabulary between 2008 and 2012.
"Your qualities have also been recognised more formally through commendations on no less than 10 separate occasions and when you received the Queen's Police Medal in 2014," continued Kennedy.
"As Chief Constable you have lead the Force through some of the most difficult and potentially demoralising times ever faced by the police service.
"The Government's austerity programme forced some exceptionally difficult decisions on you, but in spite of this you have been an outstanding leader, professional and clear-sighted, and one who has truly embodied your own motto for the force: 'Community First'.
"A motto which I believe will continue to carry the Force forward to the benefit of officers, staff but most particularly the public.
"I offer you my heartfelt thanks for your service over the last 36 years and wish you every success and happiness in your future endeavours."
Cooke is set to be replaced by current Deputy Chief Constable Serena Kennedy, who will be the Force's first female Chief Constable.