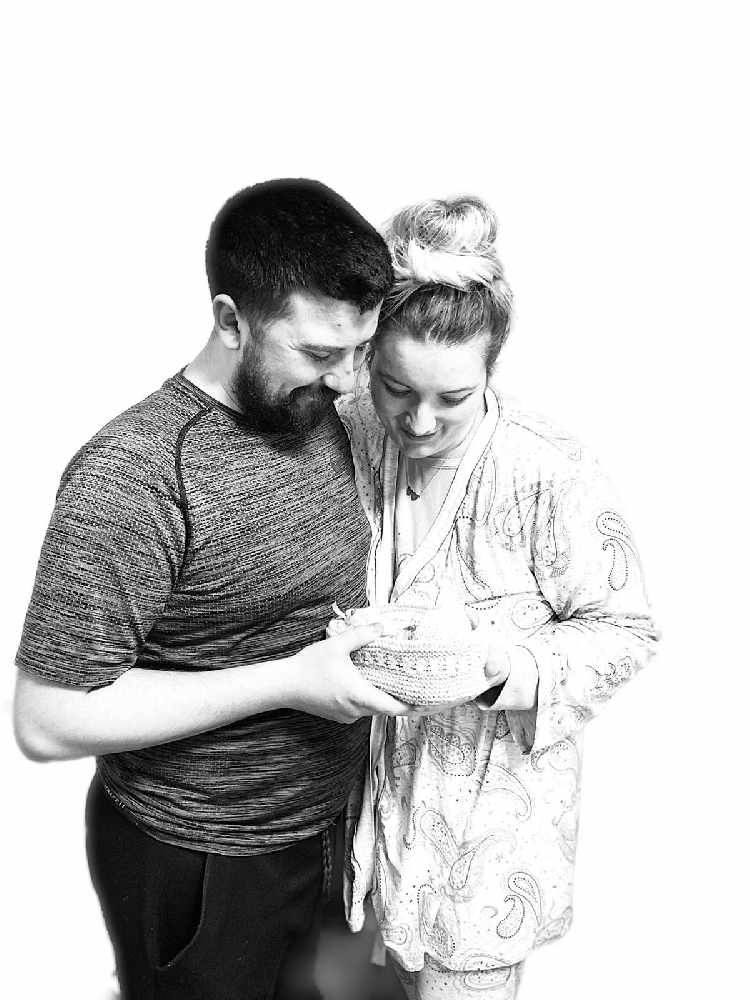 Jessica Lee and James Jones
A Liverpool couple are hoping to raise awareness around stillbirth following the death of their son.
After experiencing stillbirth, a couple have raised over £1000 in 48 hours for Liverpool Women's Hospital.
Jessica Lee and James Jones lost their baby boy Albie on Tuesday following a heartbreaking stillbirth.
They are now hoping to raise awareness around the subject and have set up a GoFundMe campaign to honour Albie.
"People losing babies is brushed under the carpet too much," said Lee. "No one likes to talk about it because it's too sensitive, but how do you think parents feel? It's devastating."
Lee and her partner Jones, from Anfield, were overwhelmed by the support of Honeysuckle, a baby bereavement service at Liverpool Women's Hospital.
The 25-year-old said she can't praise the award-winning service enough, adding the proceeds of her GoFundMe campaign will be going directly towards helping the team.
"They encouraged me to talk about what's happened and it's been a massive help," said Lee.
"I don't know what I'd have done without their support and guidance. They've even asked me to go in and volunteer as a counsellor. I said I'd love to."
But Lee is now calling on more support for bereaved fathers, who she says are often forgotten about.
"I'm watching Jay grieve for his son," she continued.
"People keep messaging me asking how I am, no one's messaging to see how he is. I just feel like dads don't get enough recognition when it's their son or daughter who have died too."
For more information on how to donate to Lee's campaign, head to GoFundMe.